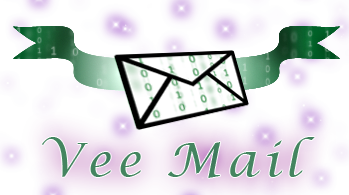 Hey models!
A lot of entries have been coming in and I must say everyone is looking fabulously beautiful so far!

However, I've been noticing that a lot of you guys have been missing some of the details for the audition.
It might be wise for you to re-check your submissions to make sure they meet the criteria for the prompt. Even if you think you've met all of the criteria.
I figured I would repost all of the points to the audition challenge to make sure all of it is laid out for everyone.
I would hate for you guys not to be able to pass through to the next round because all of the points to the challenge hasn't been met. And yes. We WILL be checking for those points.
Please make sure you are following these prompts! Otherwise you may not be considered!
(I am pretty much just copying and pasting these lines from previous entries. You can check back to the other entries to double check if you'd like... ♥)



Audition Picture!




Your model must be in a FULL BODY pose!

No background!
Your background must either be transparent or white!

This is a drawing contest!
No clay sculpts. No plushies. Just digital or traditional drawings

No bases.

Have your ghoul wearing black!!
That's MOSTLY black. NOT. BLUE. Not. Purple. Black. Accessories (shoes, bracelets, hair barrettes, bows, hats, etc.) are fine for other colors. If you can make them black. That's great! Small accents like ruffles or whatever is fine. Just make sure your model is in 96% black

Fair enough?

Please include a star or multiple stars in your ghoul's outfit!
The color of the star accents can be any color.
Upon your submission, have you ghoul tell us a little bit about his or herself by letting them answer these questions.

Name

What type of personality do you have?

Why do you want to be The Next Top Monster?

Would you like to participate in the "Comeback Call" should another ghoul drops out? It will grant you a second chance in the event someone drops out in the future.
IF you would like some early critiques... or redlines to help your entry-- please let me know! However YOU must ASK for the help, otherwise it will not be given.
If you would like to get that extra bit of help. Please join our chatroom:
[link]
And we will be more than happy to help.

If you cannot get into the chatroom for whatever reason, please private message me. We'll figure something out to get you the assistance you need before the final deadline.
And again... you have until January 26th at 11:59pm to get your FINAL entries in. You have up until that point to tweek and make adjustments to your entries.
Thank you all so very much for everything! This whole thing is nothing without you guys. ♥